Posted in
to do
on April 9th, 2010 by ericsoco –
35 Comments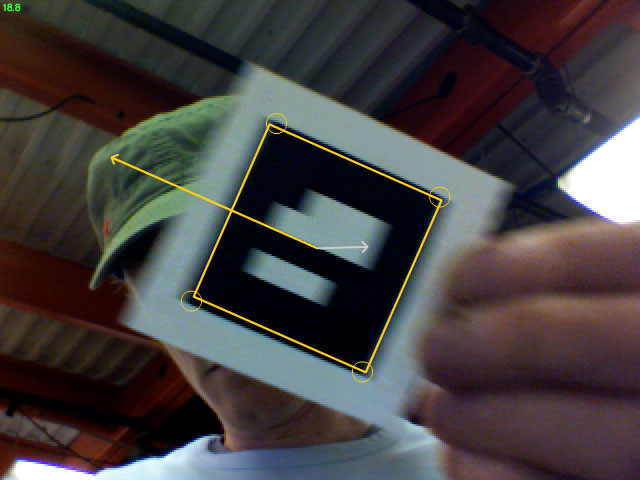 version 0.7 has been a long time coming; a lot of the changes in this update have been in SVN for months. just been too busy too wrap them up into an update.
download here:
http://words.transmote.com/wp/flarmanager/
also! you know i do it all for the love. but love don't pay the bills. please consider dropping a dime my way to help me continue working on FLARManager so i can put food in my cat's bowl.
what is this?
FLARManager is a lightweight framework that makes it easier to build FLARToolkit augmented reality applications for Flash. it is compatible with a variety of 3D engines, and provides a more robust event-based system for managing marker addition, update, and removal. it supports detection and management of multiple patterns, and multiple markers of a given pattern.
what's new this time around?
[marker motion analysis]
FLARManager now executes some simple analysis of the motion of each tracked marker. this information is used to improve tracking of fast-moving markers by extrapolating their position after they are lost by FLARToolkit, and is used to reduce model jitter by varying the amount of smoothing applied depending on marker speed. it could also be used, for example, to create simple gestural marker-based interfaces.

[FLARToolkit update and SVN restructure]
version 0.7 brings FLARManager more in line with the current state of the FLARToolkit repository, with branches for FTK 1.0.0 and FTK 2.5.1. the zipped distro for FLARManager 0.7 contains FLARToolkit 2.5.1; if you're checking out via SVN and want the latest stable build, i recommend you use the FTK 2.5.1 branch.
read more »